An ISO 9001:2015 & ISO 17025 Certified Company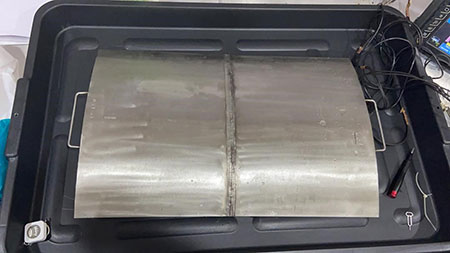 Description: Reference blocks are made with respect to applicable codes and standards on the same or similar material to the production part. These blocks are used for building DAC or TCG. These blocks can be made to customize dimensions to meet dynamic calibration requirements. These are applicable to Circumference as well as Axial weld seams examination. Blocks contain SDH / FBH / Notches as per ASME/ISO /DNV/ specific customer requirements.
Metallic materials: Carbon steel, Stainless Steel, Duplex, Inconel, Dissimilar Welds, Copper Nickle etc.
Application: UT / PAUT / TOFD Calibration.
Certificate of Confirmation: Material Mill Certification, Dimensional Certification by External ISO 17025 accredited Laboratory (Optional at cost – UT / PAUT / TOFD Test data)