An ISO 9001:2015 & ISO 17025 Certified Company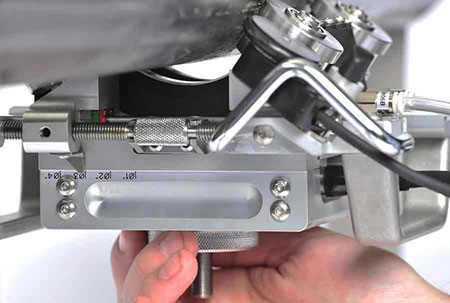 Semi-automated ultrasonic examination is a technique of ultrasonic examination performed with equipment and search units that are mounted and guided by mechanical means, and manually driven by the examination personnel or by a person supervised by the examination personnel. The equipment used to perform the examinations shall be capable of recording the ultrasonic data, including the scanning positions, by means of integral encoding devices such that imaging of the acquired data can be performed. Generally, it involves a semi-automated scanner that consists of encoding capability and mechanical means to maintain the search unit at fixed distance from the weld axis.
We provide two scanners:
Universal Modular Scanner (UMS) and Custom Scanner for Shaft Inspection.
Why Altair Engineering for Semi Automated Scanners