Special Calibration Blocks
An ISO 9001:2015 & ISO 17025 Certified Company
Special Calibration Blocks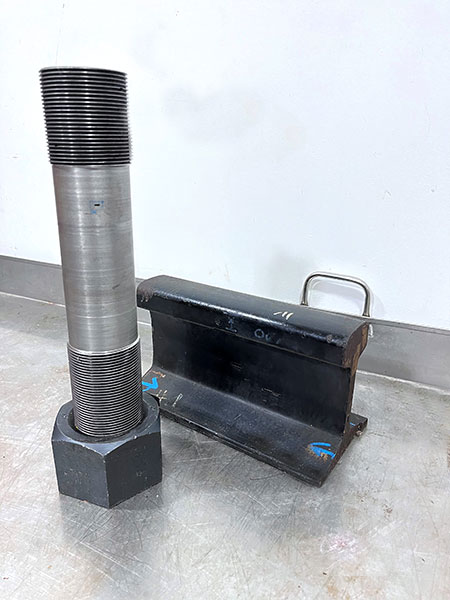 Description: Special calibration blocks are made with respect to project specific material and shape of product. These are used for specific purposes: calibration sensitivity or procedure qualification and demonstration. Reflectors SDH/FBH/Notches are made on practically same or similar material and shape (replica of production part).
Example: Bolts, Nuts, Nozzle, Flanges, Rails, Axels, Wheels, Bushes, Lifting Lugs etc.
Metallic materials: Carbon steel, Stainless Steel, Duplex, Inconel, etc.
Applications: UT, PAUT & TOFD Calibration.
Certificate of Confirmation: Material Mill Certification, Dimensional Certification by External ISO 17025 accredited Laboratory. (Optional at cost – UT / PAUT / TOFD Test data).