Standards Calibration Blocks
An ISO 9001:2015 & ISO 17025 Certified Company
Standards Calibration Blocks ​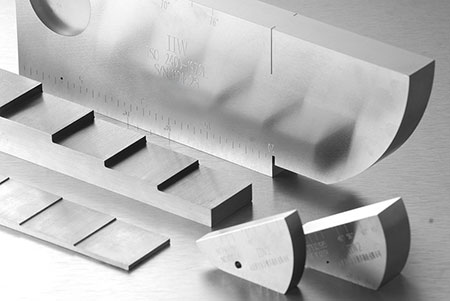 Description: Standard calibration blocks are made with material specified by Codes or Standards as given below. We can provide other specific materials or dimensions on demand. These blocks contain SDH/FBH/Notches.
Materials: Available in Carbon steel, Stainless Steel, Duplex, Inconel, Copper Nickle etc.
Applications: For UT, PAUT & TOFD standard calibration.
Certificate of Confirmation: Material Mill Certification, Dimensional Certification by External ISO 17025 accredited Laboratory.
Types of Standards Calibration Blocks ​